Apprenticeship retail salespersons (m/f/d) Chemnitz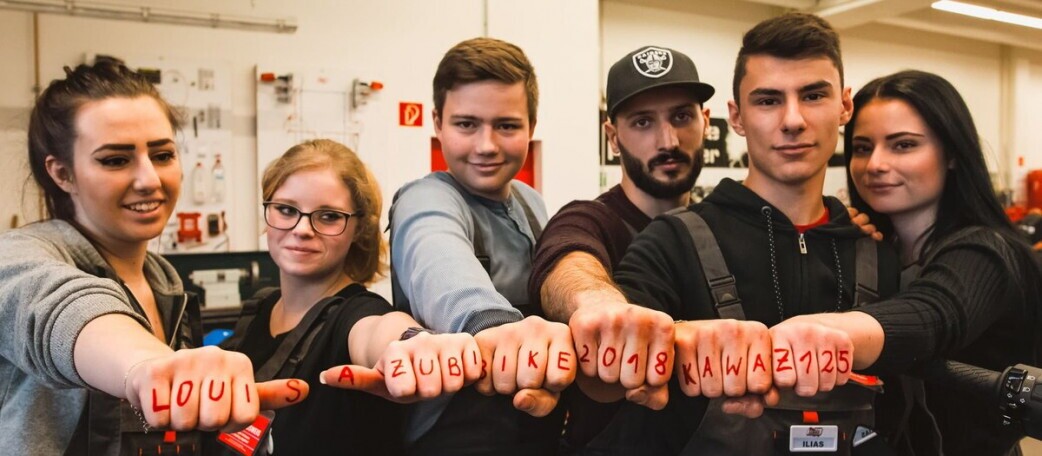 Training at Louis doesn't just mean lots of variety in a wide range of company departments and plenty of opportunities for advancement in the future. Above all, it means working independently. With your own responsibility. And, of course, as part of a team.

You want to impress customers with your knowledge, convince them with your advice and make them happy with your smile? And you want to know how retail really works and what makes a Louis store so successful? Then you've come to the right place: In three years at Louis, you'll develop into a sales professional who knows everything there is to know about motorcycle clothing and accessories and has mastered the processes. And if you're really good and, above all, want to be, then you can complete the branch manager candidate training program afterwards or a little later!  
Training starts in the summer of 2024.

You will complete your practical training at a branch near you.
The training lasts 3 years; if you perform well, you have the option of shortening your training.
Your tasks
You quickly and independently take on a variety of tasks in customer service, receiving, merchandise presentation and cashier activities
You use advertising and sales promotion measures in a targeted manner and keep yourself informed about trends
You will learn everything about motorcycle clothing and accessories, motorcycle technology and leisure articles, among other things.
In addition to vocational training, you will be prepared for your tasks in the store in the best possible way through courses offered by our in-house academy.
Your profile
You have an open, friendly personality and feel at home in the motorcycle world
Commitment and enthusiasm for the tradeYou like to be physically active
You have team spirit and are reliable
You have at least a good secondary school diploma/ESA
We offer
A friendly branch team
Preparation for your tasks through intensive training and collegial support
Independent action and varied work
Highly automated merchandise logistics and state-of-the-art checkout systems
Further training through the Louis Academy
Regular trainee meetings
30 days' vacation
Staff discount
Trainee projects
High chance of being taken on and, if you are personally suitable and pass your final exams well, the opportunity to train as a branch manager candidate
#motorcycle hearts
Sören Theis
Area Management
+4915167546611