Apprenticeship as Management Assistant (m/f/d) for Forwarding and Logistics Services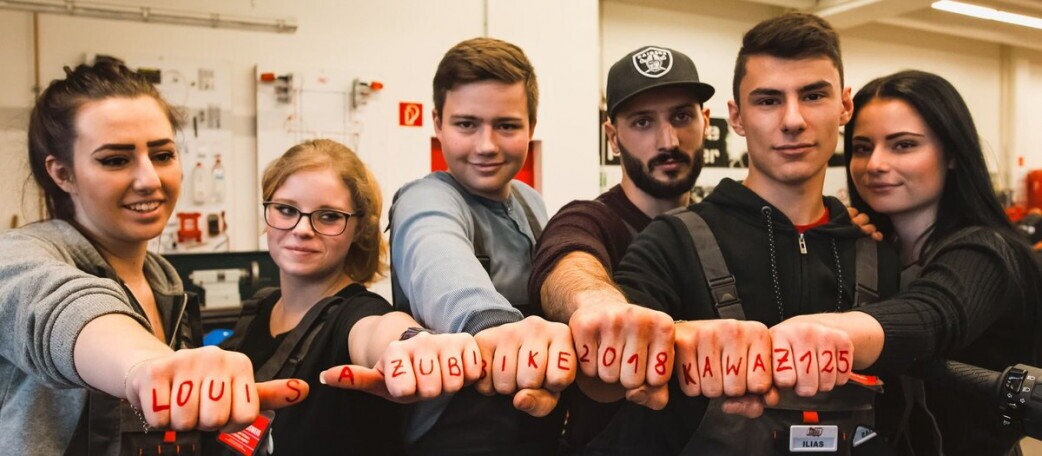 Training at Louis doesn't just mean lots of variety in a wide range of company departments and plenty of opportunities for advancement in the future. Above all, it means working independently. With your own responsibility. And, of course, as part of a team. Because Louis sees its trainees of today as the employees of tomorrow and the potential department and store managers of the day after tomorrow.
Training starts in August 2023 -
Apply now already for 2024
 
You will complete your practical training at our company headquarters in Hamburg Allermöhe.
 
The duration of the apprenticeship is 3 years, with the possibility to shorten your apprenticeship if you do well
Planning, scheduling, organizing - that's your job. Because you don't just have an overview of the logistics center. You're also familiar with the world of freight forwarding outside, because an internship at DHL is just as much a part of your training as our purchasing, store management and accounting departments. You'll have an overview of which goods are requested from the stores and when, how many staff are needed in the warehouse at any given time, which trucks have to deliver to which location and much more. 
Your tasks
During your training, you will work in various areas of our company, not only in logistics but also in administration.
You plan storage and shipping, ensuring optimal storage conditions and are involved in the development of logistics concepts.
You learn to control and monitor the logistics chains, taking into account customs and foreign trade regulations
You communicate with business partners at home and abroad in order to set up our logistics and shipping in the best possible way.
Your profile
You like the connection between theory and practice, because the things you plan you also like to put into practice yourself
You don't let yourself get rattled - even in stressful situations, you stay focused and keep an overview of things
You are full of drive - you approach tasks with a high level of commitment
You have a good secondary school diploma or high school diploma and a good command of English.
We offer
A training position in a dynamic company characterized by growth in a modern and appreciative working environment with highly automated merchandise logistics
Interesting and varied challenges with a high degree of personal responsibility within the framework of collegial cooperation at all levels right from the start
Friendly teams with short decision-making processes
Professional and personal development opportunities, including fixed, weekly learning time on the Masterplan digital learning platform
Monthly trainee meetings, the opportunity to work on projects and to carry out trainee projects independently
Flexitime as part of flexible working hours within a 37 hour/week schedule
Compensation for overtime with minute-by-minute billing, 30 days of vacation, as well as vacation and Christmas bonuses.
A high chance of being hired in many of our departments
A canteen with discounted meals, employee discount and numerous benefits with partner companies
Parking spaces, good public transport connections and subsidized HVV-Profi ticket
    #motorcyclehearts
Manon Klintworth
Employees
+49 40 734 193 333